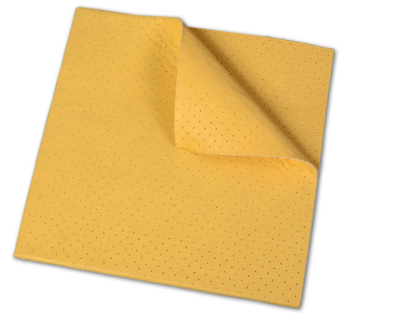 - Cleans streak free cars and boats' surfaces.
- Removes effortlessly dirt from all frames and corners.
- Leaves cars and boats sparkling without the use of cleaners therefore allowing for the paint job not to be scratched or faded.
- Soft and supple for easy handling.
- Remarkably durable and highly resistant to tear and abrasion.
- Machine washable for repeated use.
- Made of viscose and is perforated.
- Imported from Europe.
- Available color: Yellow perforated.
- Sizes available: 35 x 40 cm.